UCYFL - January 2016 Meeting Minutes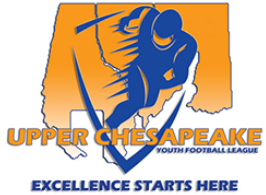 Upper Chesapeake Youth 
Football League

January 5th, 2016
Meeting Minutes
Meeting Notes for Tuesday January 5, 2016 
Called to Order at 7:02pm 
In Attendance: Jarrettsville, Perry Hall, Edgewood, Aberdeen, Cecil Saints, North Harford, Towson, Bel Air, Havre De Grace, LTRC, Conowingo, Stembridge, Cockeysville, Edgemere, Blue Division Commissioner 
President Report: 
Nothing to report- suggestion for concussion training for coaches, Middle River has inquired about joining UCYFL with general questions regarding Fees. 
VP Scheduling:
Nothing to report- still looking into scheduling software for 2016 
VP Rules
: Nothing to report *Mention of the open issue between Perry Hall and Havre De Grace* *Mention of illegal player on Cockeysville* 
Nothing to report. *All 2015 Bills are Paid* 
Nothing to report 
Nothing to report 
Vacant position- to everyone's knowledge nothing to report 
Clinic Age Groups- Decided that it is program discretion to have 6/7U 
Blue, Gold and White Division Commissioners, VP Scheduling and VP Rules are up for re-election.  Nominations to be sent into Keith by 2/2/16 (Next UCYFL Meeting).  Nominees to be discussed and voting to take place 2/2/16. 
Rules Change Proposals to be voted on 2/2/16
To Eliminate TT for all competitive age groups 8U-14U 
If a player is eligible for high school football they are not eligible for the UCYFL 
Lower the minimum play rule to 8 plays per child; further reduce to 6 plays for teams with 18 or more players on their rosters 
Remove weight limits for 9U-14U, keep 6U, 7U and 8U weighted.  League will hold ONE scheduled weigh in prior to the season beginning.  
Players who have not reached their 7th birthday by August  1 are eligible to play 6U
 Players who have not reached their 8th birthday by August 1 are eligible to play 7U 
**BIG RULE PROPOSAL REGARDING RECRUITING THAT KEITH SAID HE WILL SEND OUT, ALSO ONE REGARDING PUNTING..